Welcome to the
Washington Statistical Society
If you work with statistics in the metropolitan Washington DC area, you owe it to yourself to belong to the Washington Statistical Society (WSS).
The WSS is the largest, most active chapter of the American Statistical Association (ASA) with about 900 members. Our members work in the government, academic, and private sectors, spanning many disciplines. Members' interests and expertise cover an extensive range of areas in applied and theoretical statistics, data collection, survey methods, and allied subjects.
---
Please visit the WSS Seminars page and the Short Courses page, and join us at MeetUp@WashStat.
---
2015 Curtis Jacob Memorial Award for Outstanding Statistics Projects
The Curtis Jacobs Award for outstanding statistics project is an opportunity for fun, experience, and recognition – great for college applications and teacher development. It aims to encourage middle school and high school students to gain an understanding of the design of statistical studies and their uses. One of the intents of the award is to bring awareness and reward to school teachers. Nominations for the Curtis Jacobs Award are now being accepted. Deadline is Friday, 22 May 2015.
…Please click here for more details
---
Newsletter Deadline is the 20th of the Month!
The deadline to get articles into the next newsletter is the 20th of each month. Please send your input in MS Word or plain text to the WSS Newsletter Editor, Colleen Choi. Please do not submit your items in pdf or in the body of an email.
The February edition of the WSS Newsletter is available. Click here to read it. WSS members receive our monthly newsletter, which includes announcements and descriptions of forthcoming technical programs, short courses, and social events. It also provides an employment column, publicizing job openings and describing credentials of members seeking employment.
---
WSS Participant Photo: ICES-IV Presentations, 4 Feb 2015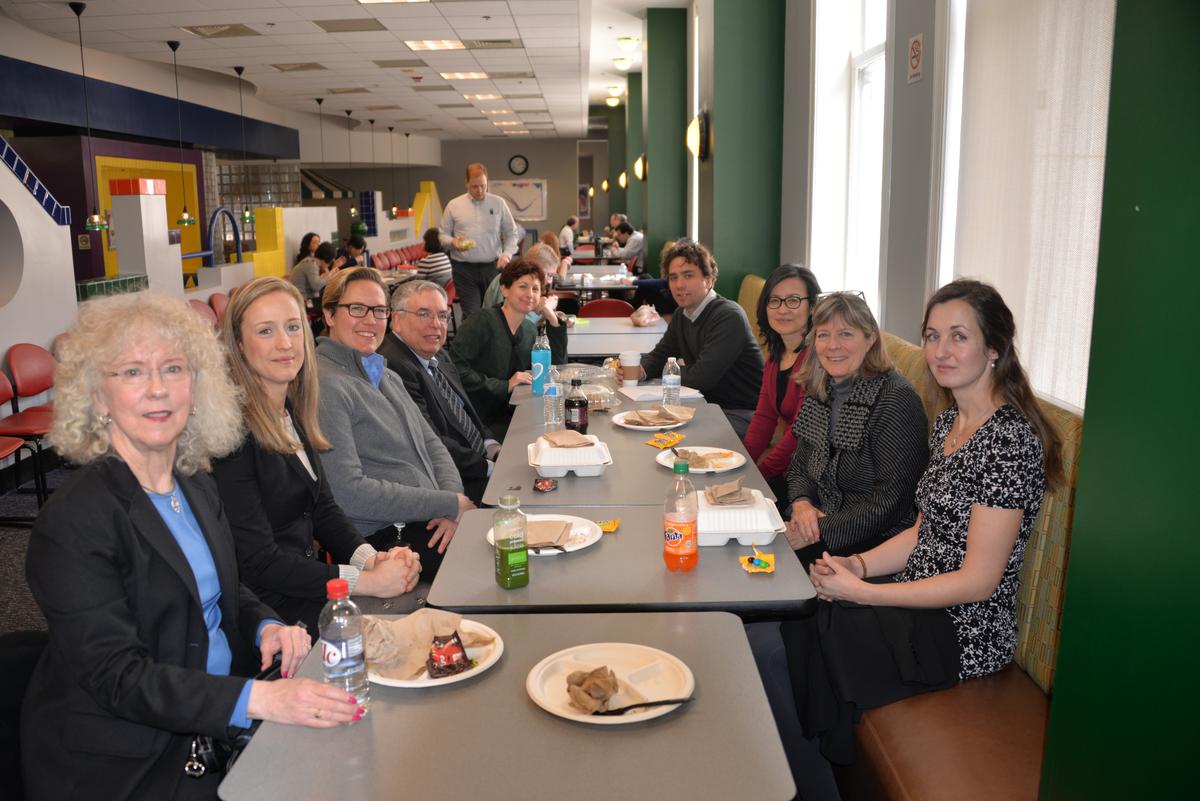 ---
WSS Mentoring Program
---
University Students: Be a Science Fair Judge!
---
Costs vs Benefits: The 2014 Content Review of the American Community Survey
Rescheduled to 30 March 2015
Due to inclement weather, Jim Treat's seminar, "Costs vs Benefits: The 2014 Content Review of the American Community Survey", has been rescheduled to 30 March 2015.
...Please click here for details and the abstract
---
WSS Scholars & Statisticians Happy Hour at Kramerbooks
Come meet your fellow DC Area Statistics students as well as professional Statisticians from Government, Industry, and Academia. We meet at Kramerbooks on the 1st Wednesday of each month from 6-8pm.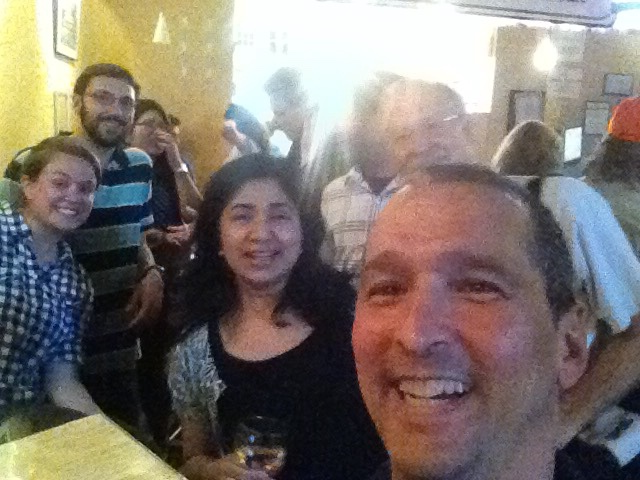 Add your name to the list!
When: 1 April 2015, 6:00pm-8:00pm
Where: Kramerbooks bar, 1517 Connecticut Avenue NW, Washington, DC
How Much: Free (pay your own food & drink)
More details on Meetup
---
WSS K-12 Poster Competition Announcement
The Washington Statistical Society, in collaboration with The American Statistical Association runs a Statistical Poster Competition for school children in grades K-12 in the Washington DC metro area. This is part of the Poster competition run by ASA with the WSS judging and awarding prizes to local children. There are four age groups and children may work singly or in small groups under the supervision of a teacher or guide.
Winning entries of the WSS competition are automatically advanced to the second round of the national competition where they may win addition prizes and recognition. Local area winners and their guides/teachers are invited to attend the WSS annual dinner as guests to receive their prizes. Our aim is to encourage a new generation of children to explore the exciting world of math and statistics. The deadline for entries is April 1 2015. For additional information or questions please contact Barnali Das.
...Please click here to view the flyer.
---
Call for Papers: Big Data and Public Policy
The Journal of Policy Analysis and Management (JPAM) invites the submission of manuscripts for a special symposium on "Big Data and Public Policy.". Initial submissions for this symposium will be accepted until May 15, 2015.
Please visit The Journal of Policy Analysis and Management (JPAM) for details on submissions, and The JPAM Big Data and Public Policy Workshop page for details on the workshop.
---
American University Info-Metrics Institute Training/Tutorial Short Classes
18-22 May & 25-29 May 2015
May 18 - 22, 2015
Nonparametric Kernel Methods for Practitioners across the Sciences
Jeffrey S. Racine (McMaster University)


May 25 – 29, 2015 Interdisciplinary Applications of Microeconometrics
William Greene (New York University)
For specific topics studied in these classes see the AU web page
Registration opens soon. Space is limited. To register in advance or for more information on these courses, please visit our Info-Metrics Summer Program web page, or contact Yang Liu at info-metrics@american.edu
Info-Metrics Institute
American University
4400 Massachusetts Ave NW, Kreeger 104
Washington, DC 20016-8029
http://www.american.edu/info-metrics
---
2015 Morris Hansen Lecture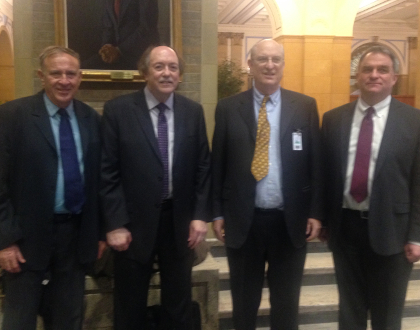 The 2015 Morris Hansen lecture took place on 20 January 2015. Danny Pfeffermann spoke on "Methodological Issues and Challenges in the Production of Official Statistics". Discussants were Lawrence Brown, Professor of Statistics, Wharton School, University of Pennsylvania and John Eltinge, Associate Commissioner for Survey Methods Research, Bureau of Labor Statistics.
---
Nominations Sought for 2015 Herriot Award
Nominations are now being accepted for the 2015 Roger Herriot Award for Innovation in Federal Statistics until 1 April 2015. The award is intended to reflect the special characteristics that marked Roger Herriot's career including:

Dedication to the issues of measurement;
Improvements in the efficiency of data collection programs; and
Improvements and use of statistical data for policy analysis.

Please click here for information on the award and how to nominate.
---
2014 Gertrude Cox Award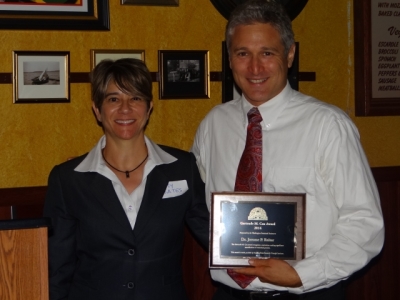 ---
WSS Video: Doug Tyson on Statistics Education as Part of the Common Core