Welcome to the
Washington Statistical Society
If you work with statistics in the metropolitan Washington DC area, you owe it to yourself to belong to the Washington Statistical Society (WSS).
The WSS is the largest, most active chapter of the American Statistical Association (ASA) with about 900 members. Our members work in the government, academic, and private sectors, spanning many disciplines. Members' interests and expertise cover an extensive range of areas in applied and theoretical statistics, data collection, survey methods, and allied subjects.
---
Big Data & Human Rights Meeting: 15-16 January 2015
The Science & Human Rights Coalition Meeting will have Big Data and Human Rights as its theme 15-16 January 2015 at AAAS in Washington, DC
Please click here for details and to apply to attend.
---
Nominations for Herriot Award
In January 2015, nominations will be sought for the 2014 Roger Herriot Award for Innovation in Federal Statistics. The award is intended to reflect the special characteristics that marked Roger Herriot's career including:

Dedication to the issues of measurement;
Improvements in the efficiency of data collection programs; and
Improvements and use of statistical data for policy analysis.

Please click here for information on the award and how to nominate.
---
Please visit the WSS Seminars page and the Short Courses page, and join us at MeetUp@WashStat.
---
2014 Gertrude Cox Award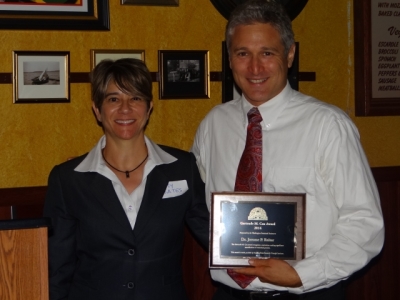 ---
WSS Video: Doug Tyson on Statistics Education as Part of the Common Core
---
December 2014 Newsletter
The December edition of the WSS Newsletter is available. Click here to read it. WSS members receive our monthly newsletter, which includes announcements and descriptions of forthcoming technical programs, short courses, and social events. It also provides an employment column, publicizing job openings and describing credentials of members seeking employment.